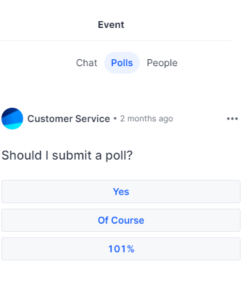 Make sure to utilise our live event polls v

is

ible across the whole platform!
Polls are a great way to get insight direct from the market, and responses can be provided live!
After the poll closes you will be provided with a more in-depth full breakdown of the responses!
What we need from you: 
Send your questions to your Partnership Manager or Event Manager that you would

like 

posted

Each question must also include multiple choice answers (2 minimum, 5 maximum)