Virtual Technical Requirements & Types of Presentations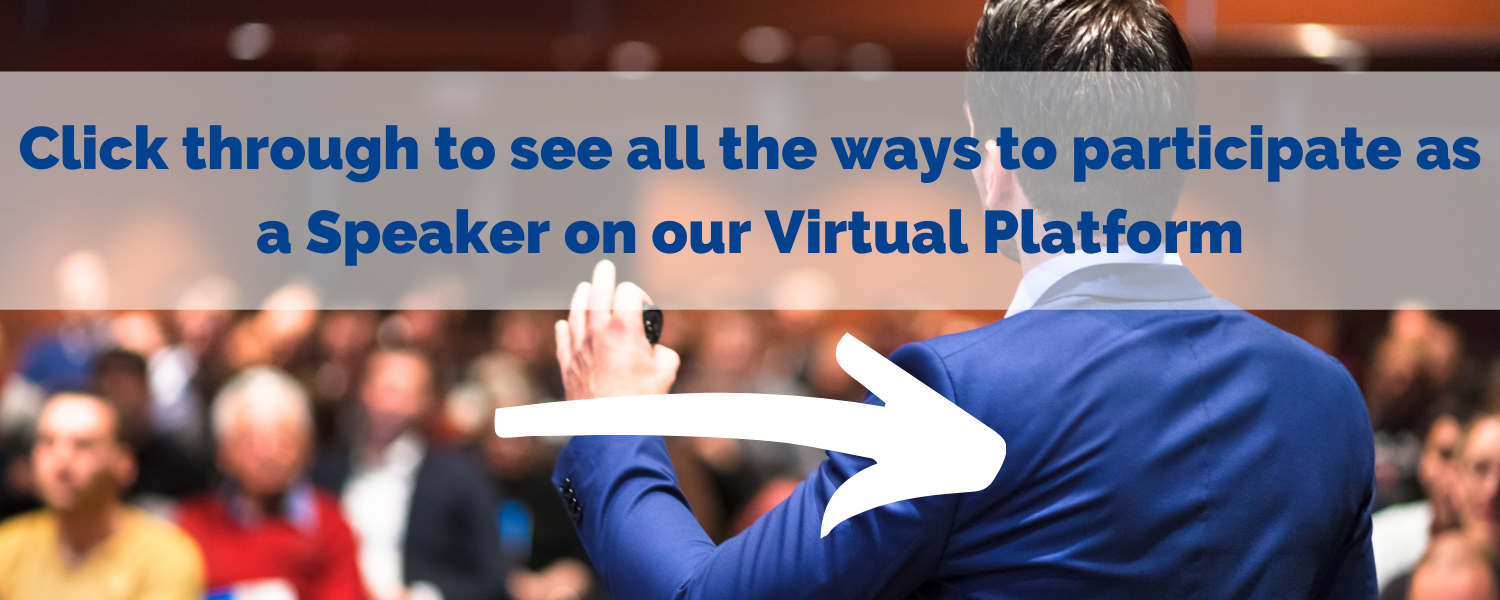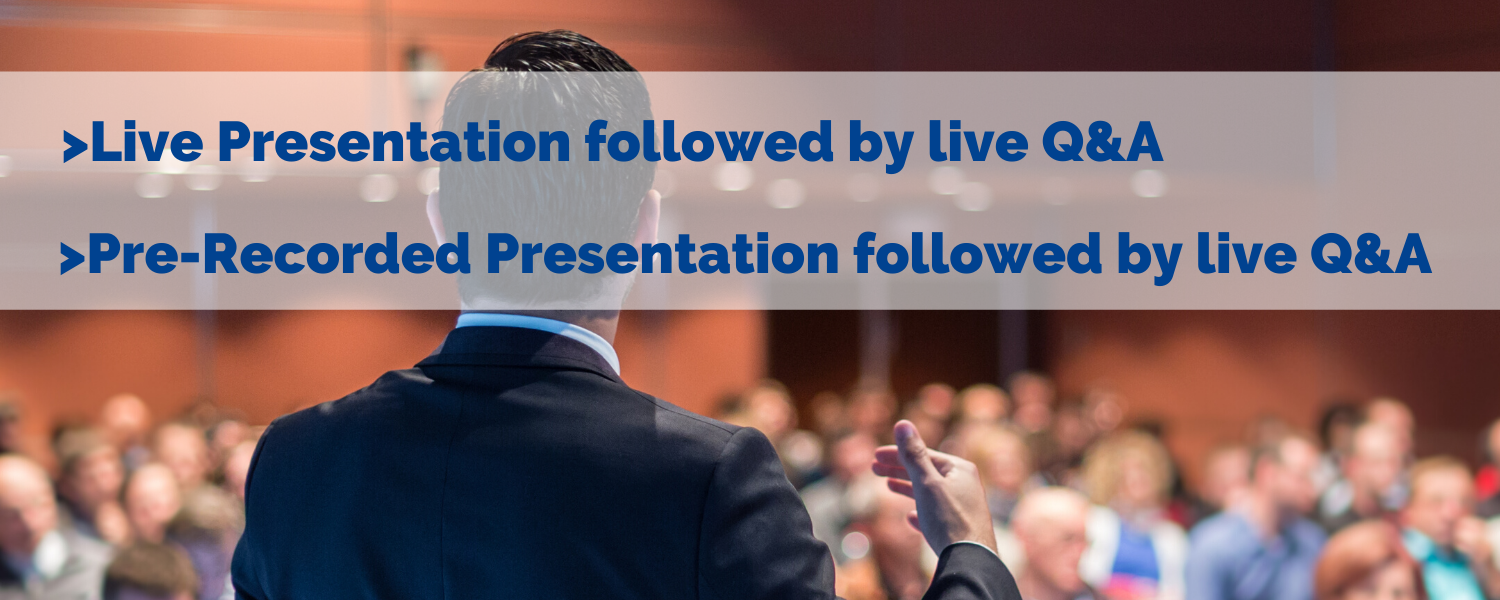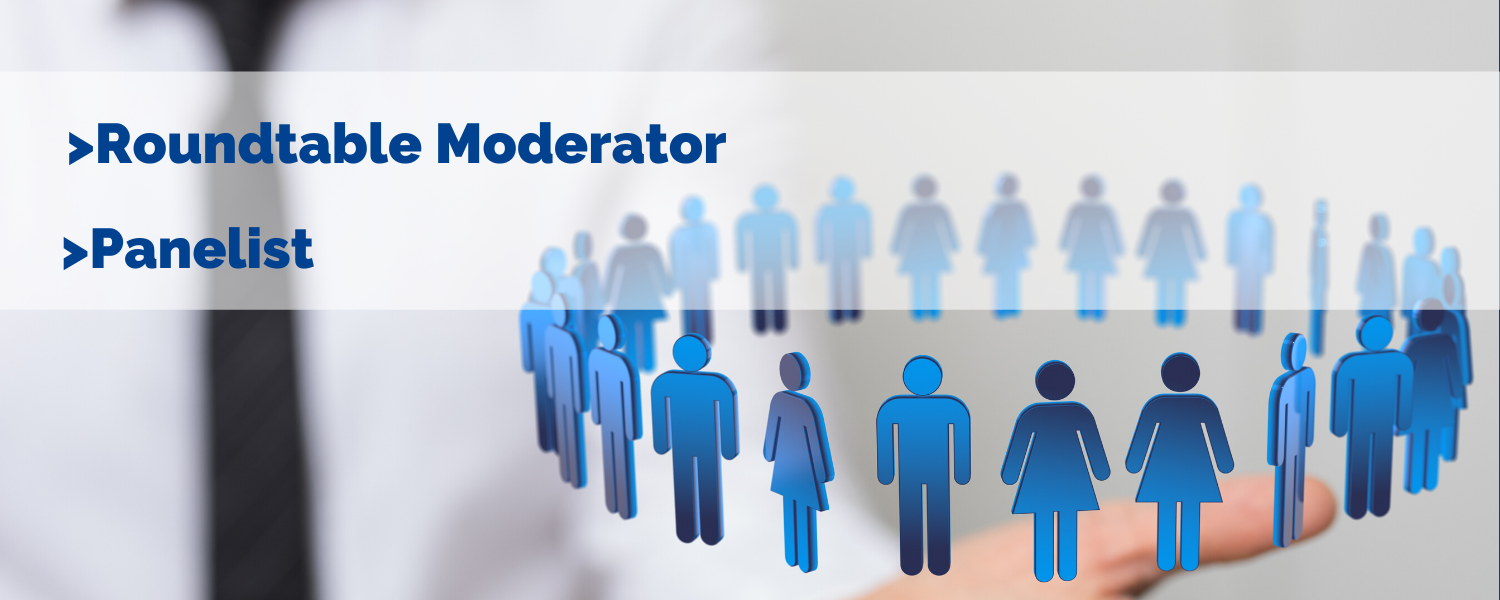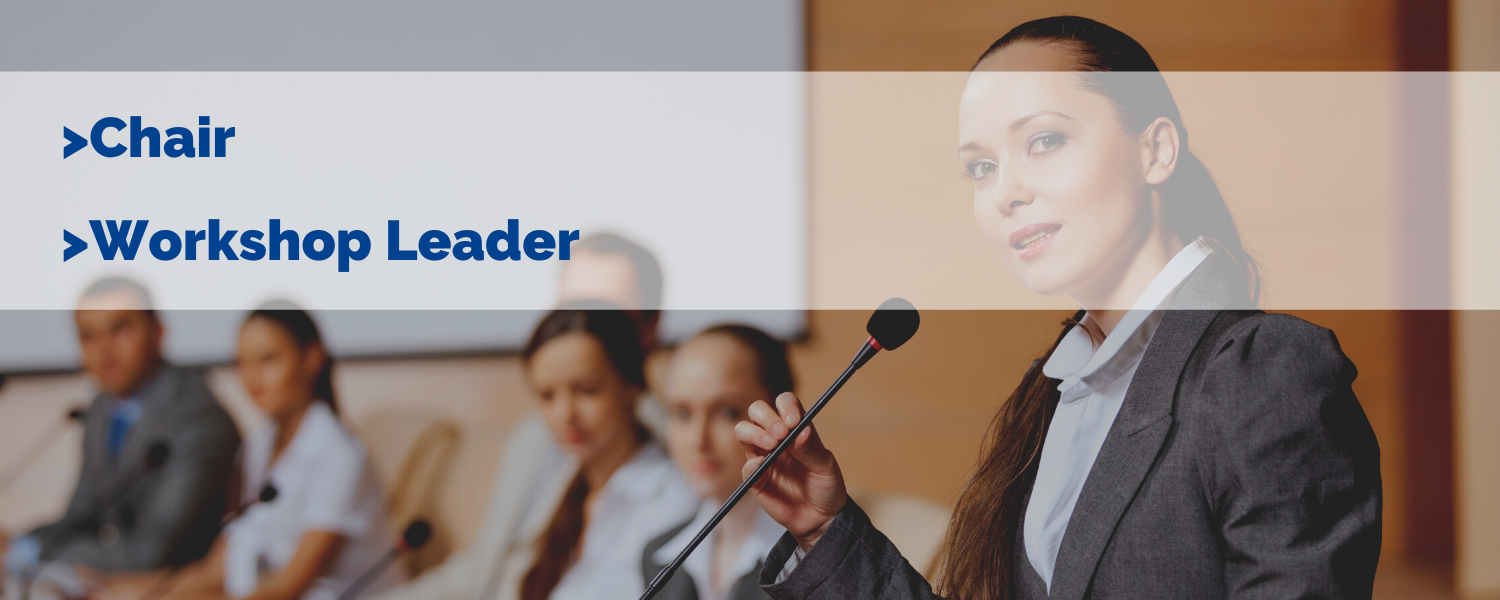 Virtual Presentation Technical Requirements
Laptop /Desktop computer 

A second screen can be extremely convenient – though it is not a must-have 

Advised web-browsers: Google Chrome, Mozilla Firefox, and Apple Safari

Your presentation to be in Microsoft PowerPoint format with 16:9 aspect ratio slides 

If you are a Mac user, you should consult the following document to ensure necessary sharing allowances are setup for a smooth live presentation: Mac Screen Sharing 
Ensure your Wi-Fi connection is strong enough to support your live presentation.  

You will need at least 3mb/second. You can test your speed here: https://www.speedtest.net/ 

We recommend taking any additional devices, such as your mobile phone, off the same network for the duration of your presentation. 

If your Wi-Fi connection is weak, we strongly recommend you consider pre-recording your session. 
Your laptop's built-in camera will suffice.  

If your laptop does not have a built-in camera or you are presenting from a desktop computer, please use an external camera. 

Position your camera face on with the main source of light in front of you so that the audience has a clear view of your face when presenting. 
A headset with microphone allows you to hear any instructions or questions whilst providing clear sound from you to the digital audience.  

Alternatively, you can use an external microphone or the built-in microphone of your laptop. Please ensure this is positioned close enough to you to pick up your voice clearly.  

Please position yourself in an area with minimal distractions and no background noise. 
Virtual Platform Technology Test
Some speakers will need to attend a technology test of the virtual platform. A team member will be in touch to set up a 15-minute technology test with you, taking place up to 2 weeks prior to the event.   
 For this technology test, you will need: 
A Chrome or Firefox web browser  

A blank PowerPoint presentation  

All items listed on our Technology Requirements   
During the session we will test your technology as well as rehearsing joining the stage and presenting your first few slides.