In-Person Presentation Requirements
SLIDE FORMAT: 
We recommend all presentation slides follow the below formatting guidelines  
16:9 Ratio (widescreen)  

Font size 40+ (Font smaller than this may appear blurry) 

1 graph/table per slide  

Clear and concise background  

Visual aids to capture the attention of the audience

If including videos in your presentation, please also bring the video file as a back up for our AV Team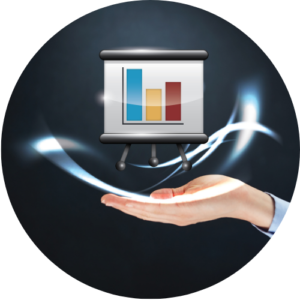 POLLING:
Check with your Event Manager if Live Polling is available at your Event!
If available and should you like to make this part of your presentation. You will be able to run multiple choice, word cloud, or open text polls with real time results posted on screen as the audience use their smartphones to vote. Results can also be collected and distributed to all participant's post-conference should you wish.
Live Q&A
Typically, there will be time allocated for Q&A either directly after your session or in the form of a group panel (please check the agenda or enquire with your Event Manager for further details).
Questions will be submitted by the audience.